Barcelona's alternative community rallies round to offer shelter and hope to refugees
The city's solidarity networks are gathering to demand asylum rights for refugees after helping to slam the brakes on evictions from a prominent city squat, as Anu Shukla reports
2 days ago Click to follow The Independent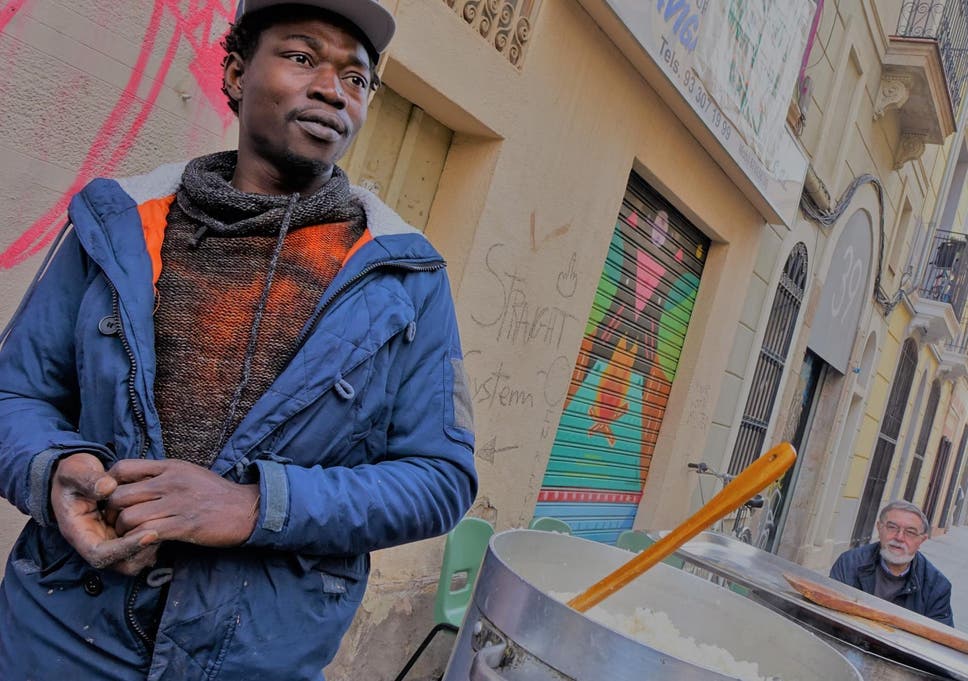 On a narrow back street in Barcelona, locals and African asylum seekers laugh over shared plates of steaming chicken and rice as Afro-beat and Hispanic soundscapes fill the air.
They are celebrating outside La Teixidora, a squat dubbed "Casa Africa", on Carrer Maria Aguilo in the neighbourhood of Poblenou, known as the "Manchester of Catalonia" for its historic industrial past.
Warehouse parties, underground raves, graffiti artists and squatters have given the district a new lease of life over the past couple of decades and Casa Africa itself is a symbolic pillar of social solidarity in the area. 
The Independent visited during a celebration lunch after members of the city's many solidarity networkshelped prevent the eviction of the squat by a landlord who allegedly planned to build tourist apartments there.
Casa Africa is part of an unofficial network of shelters offered to asylum seekers by members of the networks; alternative communities within the city who occupy disused buildings in protest at a housing crisis similar to the one seen in Britain.


Members of the alternative communities say they are doing the "job of the city government" by doing what they can to help the asylum seekers who have come to the city in their thousands in recent years.
The victory against the would-be developers at Casa Africa was welcome news for the community members and some two dozen asylum seekers who have taken refuge at the building. But for activists, the battle is not over yet. 
Their wider goal, they say, is demanding proper asylum rights from the city council. 
Alvaro, a member of the solidarity movements who is writing a PhD thesis on them, said there was a strong socialist spirit of "fighting fascism, real estate speculation and gentrification by tourism" amongst what he described as "solidarity networks" across the city. 
He added that it is thanks to such communities that refugees and asylum seekers are able to find places to live, "otherwise they would be left on the streets".
He said the asylum application process is difficult for many because they do not fit specific requirements and many end up without a roof over their heads.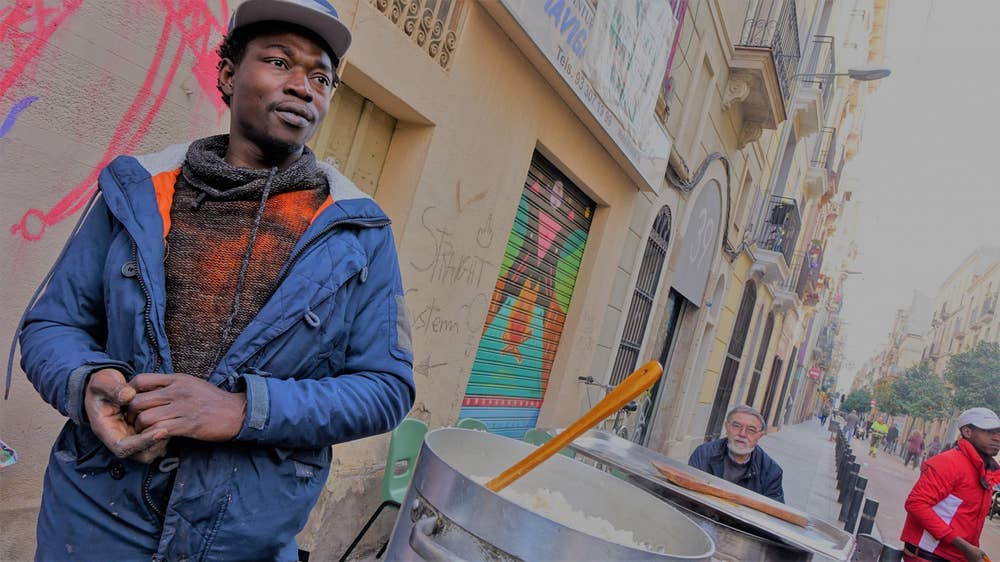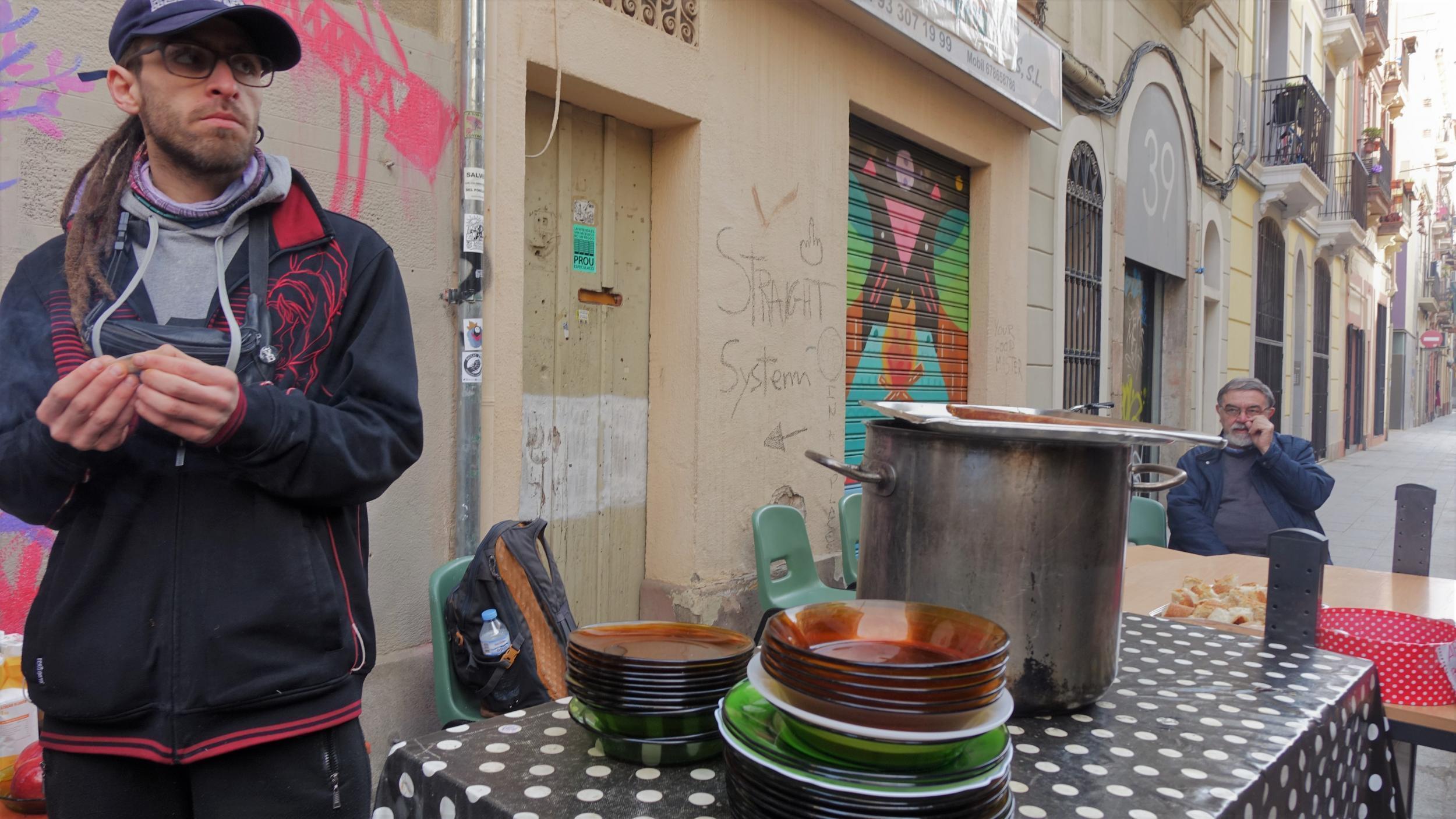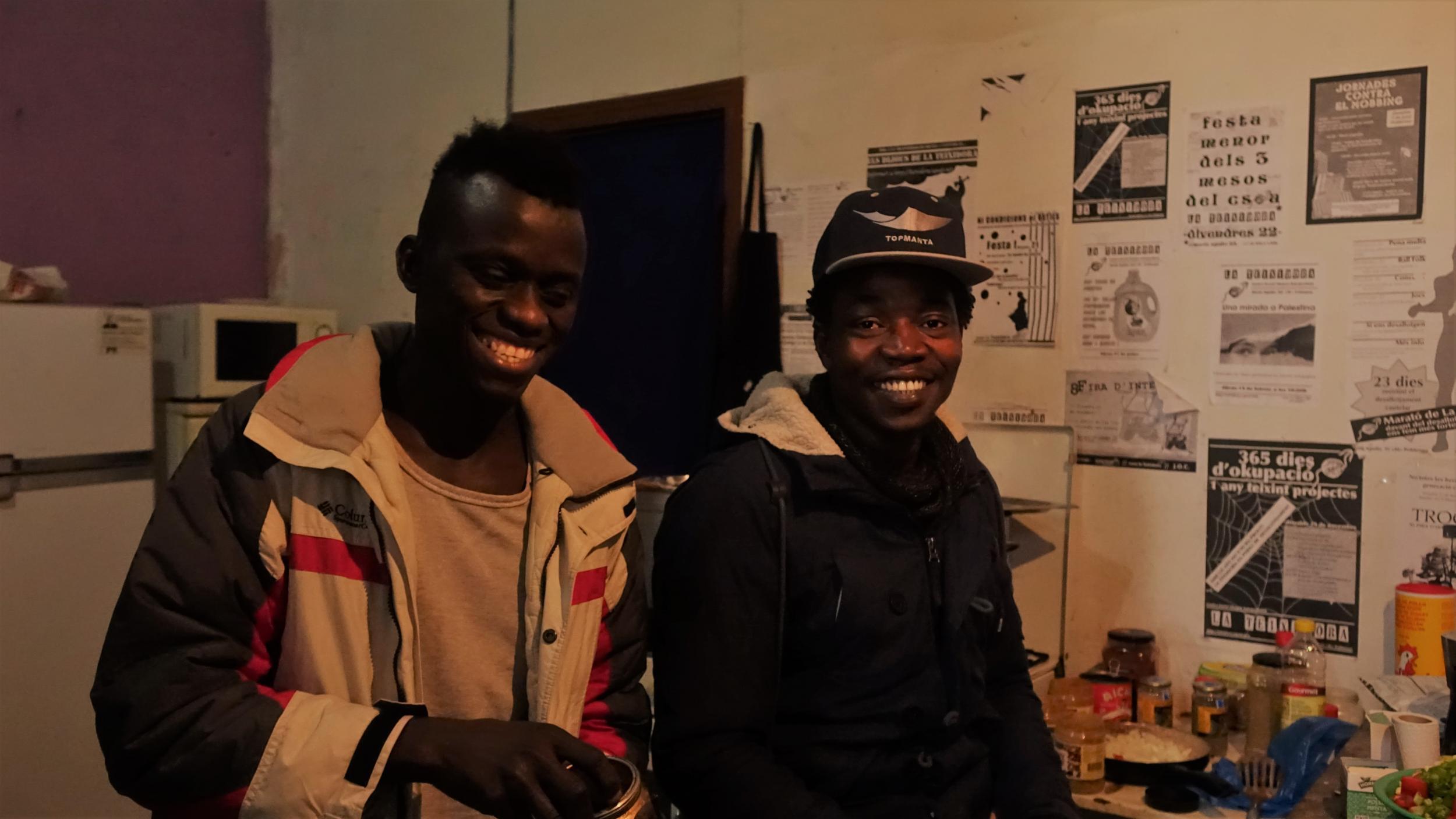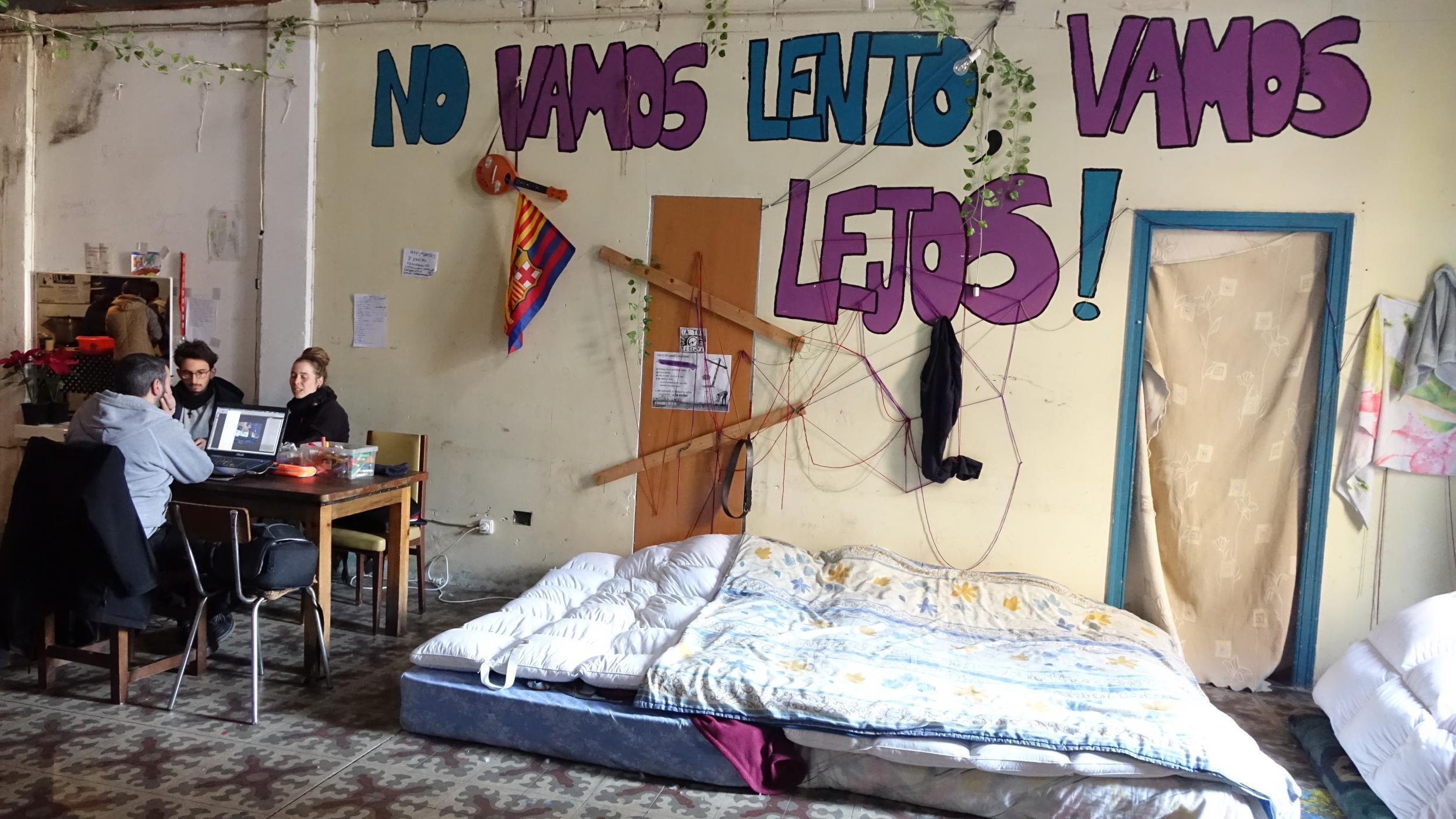 "It means they have no access to any social support, and the local communities and solidarity networks can only reach a small portion of the overall number," he said.
Maria, a member of one of the solidarity networks who, like Alvaro, did not want to use her second name, says the growth of the far-right in Spain encouraged her to get involved in the activist community, helping refugees and asylum seekers. 
"When the government is not doing its job, the local people are doing it for them instead," she told The Independent. 
"We believe it is the government´s responsibility to care for people who arrive here because we don´t have the resources. So we basically try to put them into the system so they can get a proper welcome." 
The squat was one way in which they have tried to help newly arrived asylum seekers and refugees. 
Until two months ago, Barcelona's "marginalised people" occupied the building, Maria says, but vacated it so asylum seekers could make use of it instead. 
But while the squat eviction has been temporarily suspended, the prospect has not been permanently banished. At a protest following the celebratory lunch, several hundred activists highlighted the limbo the squat's residents now find themselves in. 
"For now, we are happy the eviction has been stopped, but we don´t know where they will go so we demand a permanent solution," Maria added.
"What can you do in the absence of state help? Just leave refugees on the street? 
"Every day we are receiving new people here. We are doing this, but it's exhausting at the same time. And I think the officials are grateful for our work because it means they don't have to do their job."
She says members of the city´s solidarity network met council officials, who agreed to send a mediation team to conduct a vulnerability report, leading a judge to halt the eviction.
"But the solution is temporary and this is why we held this protest. We want the government to provide a proper hosting system for refugees with permanent housing, education, and work opportunities. 
"It's stupid to have people living here without these means because they will continue to stay anyway, so why not give them the chance to pay taxes and contribute to the economy?"
Zac left Gambia in 2015, fearing for his life due to conflict between different political factions. He initially sought asylum in Germany, which was "not so friendly," so came to Barcelona two months ago after hearing it was more welcoming to refugees. He has lived at Casa Africa since. 
"Since I´ve been in Barcelona, I have seen a lot of friendly, nice and very welcoming people," he said. 
Read more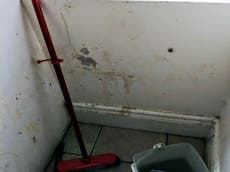 Housing for asylum seekers is abysmal – things need to change now
"Many of them are also struggling and it´s not easy for them to help, so we really thank them a lot.
"It is also not an easy life to be a refugee and I have met many people sleeping on the street. I was told that if I see someone in trouble like this, to bring them here. I have brought maybe four or five people here, to the squat at Casa Africa."
Zac said he was granted asylum seeker status a week ago but still does not have access to a social worker, which he needs in order to find accommodation, and a job.
"My dream is to find work. If I don´t have a home, I cannot achieve this, but hopefully this will change."
Ignasi Calbó, manager of the city council's "Barcelona, Refugee City" plan (Barcelona – Cuitat Refugi) said all asylum seekers at Casa Africa are enrolled onto language courses and have access to legal advice. 
He said the plan's "Service Centre for Immigrants, Emigrants and Refugees" (SAIER) was launched in 2015 in response to the crisis. Its website states refugees and immigrants are provided with information on housing, legal aid, social care and on learning Catalanand Spanish. 


But Mr Calbó bemoaned the lack of central government support, which, he says, "creates unrealistic policies, provides no resources to help refugees and simply does not care for them."
He said the council is appreciative of the work of Barcelona's community of activists for helping newly arrived refugees. 
"It's good to see how people are working to help people who need it, but we are working with the community to find solutions," he added.
"They help us and we help them to achieve their goals, like we have done with postponing of this eviction."
He confirmed Casa Africa was not an isolated case of solidarity shown by locals to newcomers. 
Mr Calbó said some 7,000 refugees arrived in the city in 2018, up from around 4,000 in 2017 and nearer 2,000 in 2016.
But he said programmes to integrate and host refugees are expensive.
Those who have found shelter at Casa Africa must wait to hear whether they will be allowed to stay.
However, for Zac, it has already proved how migrants need not be regarded with fear and suspicion, and can help benefit their adopted communities.
"There is plenty of room for everyone," he said. "People are just not given access to go and work and pay taxes. If they are given this, everything will be comfortable. 
"If you are working you must pay your taxes and that is what we want to do."